SCA Los Angeles outreach booth at LA Pride June 9th & 10th.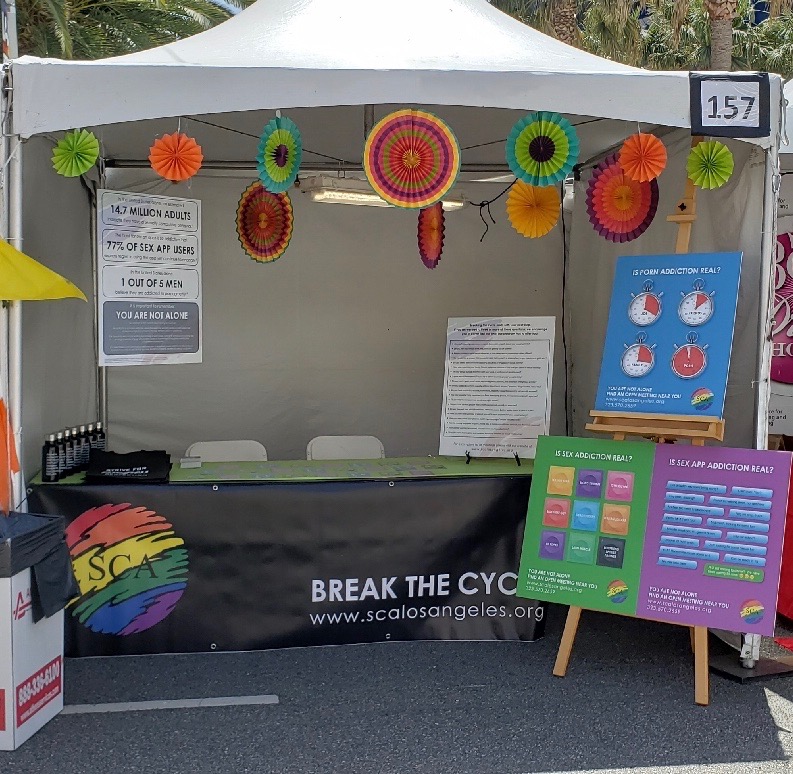 Thank you to all the volunteers in our fellowship who gave their time to carry the message at LA Pride.
SCA LA has done outreach at LA Pride the last 4 years.
Help carry the message next year or everyday!
Join us at intergroup each month.
To learn more about our work, click here.