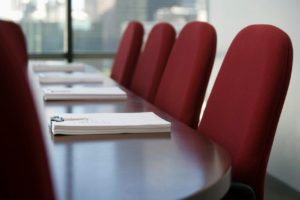 The 2019 International Service Organization (ISO) annual conference in Chicago was a success!
The Los Angeles meetings sent two representatives to ISO this year.  Thank you to Noel & Jonathan for representing LA!
The ISO Executive committee also has two members from Los Angeles currently serving.  Rich K is the Outreach Coordinator and Gary S. is the Inreach Coordinator.
ISO works on the development or SCA literature as well as many matters affecting SCA internationally.  It's a great place to be of service.  Think about joining a service committee.
Here are some highlights from this year's conference:
In attendance we had reps from NYC, LA, Chicago and St. Louis as well as reps from Toronto, Washington D.C. and Paris joining remotely via video.
Our Fellowship Inventory Ad Hoc committee reported on the upcoming online survey being distributed throughout the entire fellowship.  The data collected from this survey will be looking at ways to improve things within the fellowship.  Your feedback will help tremendously.  More details will follow.
We approved "The Twelve Traditions of SCA"  as new piece of literature which will be made available to the fellowship.
We conditionally approved "The Promises of SCA – What We Get from Working the Program"  The literature develpoment committee looks forward to hearing feedback on this so we can approve it next year.
We forwarded the long form of the "14 Characteristics" which was submitted by Toronto to the Literature development committee for review and possible approval next year.
We approved two personal stories of members to be included in the SCA Blue Book when completed.
We elected our ISO Chairperson, Gordon, to a new two-year term.
We elected our Outreach Committee Chair, Rich, to a new two-year term.
We elected Dr. Alexandra Katehakis, MFT, CSAT-S, CST-S to a two-year term as Outside Director for ISO.
We will have an outreach booth at the SASH conference in St. Louis October 3th -5th.