SCA Los Angeles outreach booth at LA Pride June 8th & 9th.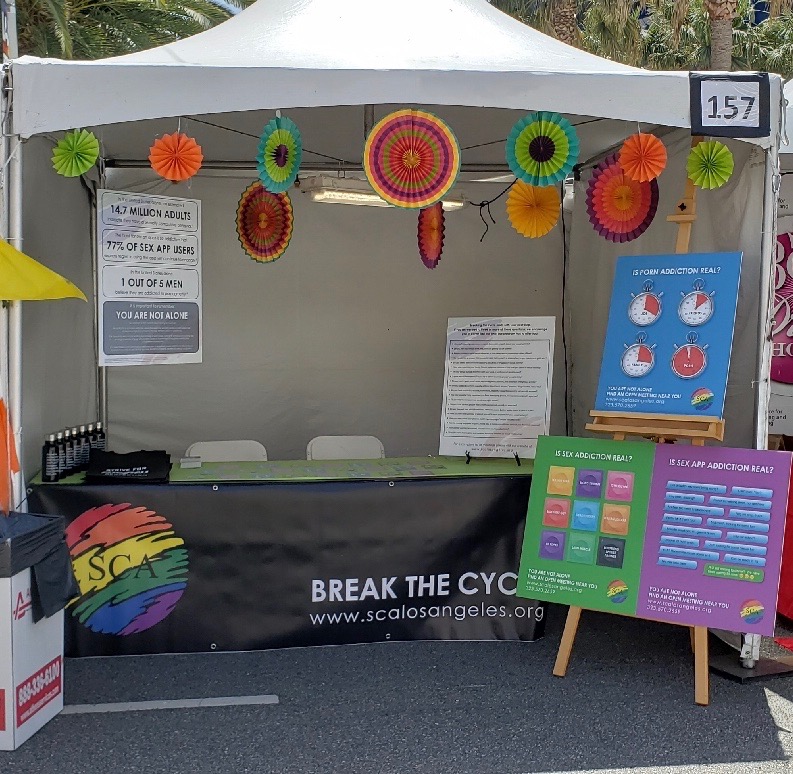 Once again, SCA Los Angeles will be carrying the message at LA Pride in June.

We are looking for volunteers to assist in outreach to the community.  Our booth will be open from 12pm – 7pm on Saturday June 8th & Sunday June 9th.
If you can't volunteer this year, look for us and say hello as we participate in "Pride on Boulevard".  This year, community outreach booths will be located outside of the paid festival which will give us greater visibility to the community.
This will be our 5th year doing outreach at LA Pride.
Help Carry the message to the sexual compulsive who still suffers.

Join us at intergroup each month.
To learn more about our work, click here.