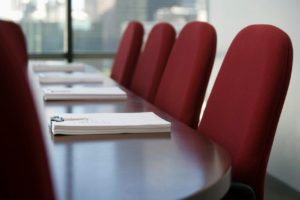 The 2020 International Service Organization of SCA (ISO) annual conference was held via zoom April 17th – 19th.
Due to the current Covid19 guidelines ISO used zoom for our 2020 conference.  This option gave some members the chance to login and follow the proceedings throughout the weekend.  Here are some highlights:
Most regions have seen a positive response to zoom.  Meeting attendance has increased at most meetings and discussions have been had to possibly keep some zoom meetings going after covid19 crisis is over.
The Fellowship Survey Committee presented results and highlights from last year's fellowship wide inventory survey.

306 Members participated.
Survey results are available to all members and meetings to see what  they can learn.
Whether participates were mostly satisfied or less than satisfied with some aspects of the SCA fellowship, the overall conclusion has been that SCA has significantly made their lives better.

Three positions of the executive committee were up for elections, each serving a two-year term.

David N, Fiduciary  Chair
Gary S, Inreach Chair
Laura R, Director-at-Large

Several new pieces of literature were approved.

"The Gifts of Recovery"
"The 12-Steps, Long form" (Will be for our SCA new Blue Book)
8 personal stories of recovery (Will be for our SCA new Blue Book)
German language version of the current SCA Blue Book
French language version of the SCA yellow "four-fold"

Dan W. will lead the Recovery Book Sub Committee for the next year to guide the process of collaboration in finally developing our new SCA Blue Book.
We can always use support from the fellowship to assist with Inreach efforts within SCA, Outreach efforts to those still suffering outside our rooms as well as literature development through the year.
We have an additional zoom conference in October this year with the goal of expediting literature approval for our new SCA Blue Book.
Next year's conference is scheduled for the spring of 2021 and will be taking place in Atlanta.
Thank you to everyone who participated in this year's ISO conference and to those serving on our Executive Committee and ad hoc sub committees!
SEE YOU IN ATLANTA!