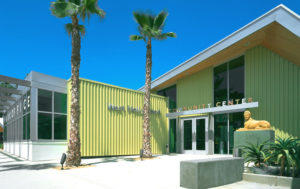 PosSideOfPlan-LBch_2018
Our next workshop is on the The Positive Side of the Plan, in Long Beach on Saturday, December 1st, from 11:15 AM to 12:30 PM. The location is 600-1/2 Redondo Avenue, Long Beach, CA 90804, above the pet store, in the Atlantic Alano Club. building. Santa Ana Sexual Compulsives Anonymous members are welcomed to Long Beach, to facilitate this special workshop.
Is your recovery plan too emphatic about the people, places & things you can't do? Join us for a workshop in which we explore the Actions we can take, and discuss the Vision we can develop for our new life of recovery. Let's have fun!
Many of us have already written down what makes our lives unmanageable, and named this as our Bottom Line. We've developed a list of the people. places and things we consider unhelpful to our recovery, or tough to define and measure. Those are in what we call the Gray Areas, and we want to stop, avoid or minimize these.
This workshop will explore the Action Plans we want to make in our new life of recovery, as well as explore the life these actions will sketch out. In other words, we will attempt to envision the person we hope to become as a result of taking these actions.
We ask for a $5.00 to $10.00 suggested donation to cover the cost of the workshop. No one will be turned away for lack of funds. Proceeds go to SCA-Los Angels Intergroup of Sexual Compulsives Anonymous.
Our goal in any workshop is to create a safe space in which to help identify the signs of sexual compulsion, and to discuss and share what works best in our recovery. This continuing series of workshops is: To help orient and retain those new to the Fellowship of SCA; for those seeking a breakthrough in their recovery from compulsive sexual behavior; and it is to help other members move forward in staying sexually sober, through working the Twelve Steps of SCA and using the other Tools of the Program. The workshops will be conducted in English. We hope to see you there.
We have done workshops on each of the "Twelve Steps of SCA,"  "Stepping Through The Holidays," "Getting Started or Restarted in SCA," the "Tools That Help Us Get Better," and this one, on "The Characteristics." We are always interested in fielding requests for workshops, and finding new facilitators to lead workshops; especially workshops that we have not done before. Please give us feedback, as to the next workshop you would like to see, or persons in the Southern California region whom you would like to nominate to facilitate a workshop.
If your SCA group would like to host a workshop, as the Santa Ana & Culver City SCA groups have, the Workshops Committee we will do what we can to help. We will do our best to find facilitators who can go to a location such as Long, Beach, Culver City or Santa Ana, when you want us. And if we cannot, we hope to provide your group with information on how to conduct your own workshop. Please email us now, to get the dialog started. You may address your comments to Workshops@SCALosAngeles.org.

If you would like to facilitate a workshop, please contact us at least sixty days ahead of time, because of the lead-time necessary for preparation and promotion of workshops. We try to hold them roughly on the second Saturday of the month, every other month, but are open to any time convenient for your group.  You may email us at: Workshops@SCALosAngeles.org with suggestions for additional workshops. Look for information on this and upcoming workshops from your Intergroup representative, or right here.