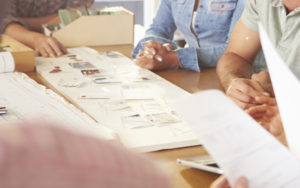 We have the ability to hold many kinds of workshops, depending upon what our membership desires. For the time being, they are by way of the Zoom platform. Please ask your Intergroup representative about what goes on at SCA workshops, and if you might benefit from attending or even hosting one.
Presently,the SCA International Service Organization (ISO), has a subcommittee of Literature Development that is working on adding commentary to our literature on The 14 Characteristics Most of Us Seem to Have in Common. This is an ongoing effort every Saturday at noon, Pacific Standard Time, from Oct 31st, to Dec. 12th. These workshops' intent is to read the commentaries on two (2) characteristics at each session, followed by open sharing and a short, simple survey to obtain feedback. Each session will also include a reading of the Prologue and Epilogue, the chapters that introduce and summarize the commentaries. Please join the discussion, especially if you feel strongly about a particular Characteristic. Make sure you don't miss out. The meeting code is: 787 716 2543. The password is: 820626.
About our usual workshop offerings, the fourth Saturday of the month, is a good time. But we are open to other times, so long as they are online. We are happy to work with your SCA group to present a workshop or panel. We may be able to arrange a different time for your group to facilitate your own workshop.
At our local workshops we usually ask for a $5.00 donation, but none are turned away for lack of funds. Go to the "Donate" page on this website, or send us a check at our mailing address. Please note that this is a mailing address, not the physical location of the workshop: It's online. The workshops are usually conducted in English.
Our goal in any workshop is to create a safe space in which to help identify the signs of sexual compulsion, and to discuss and share what works best in our recovery. We try to have helpful readings and experienced SCA members facilitate workshops. These workshops are to help orient and retain those new to the Fellowship of SCA; for those seeking a breakthrough in their recovery from compulsive sexual behavior; and they are to help other members move forward in staying sexually sober, through working the Twelve Steps of SCA and using the other Tools of the Program.