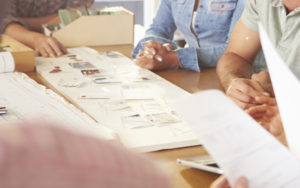 We have a workshop planned for Saturday, September the 26th, at 11:00 a.m.  Zoom meeting code: 828 4861 6284. The password is 1234. The topic is Getting Started or Restarted in SCA. Please ask your Intergroup representative about what goes on at SCA workshops, and if you might benefit from going to one. When we again present workshops in normal times, they will be on the fourth Saturday of the month, at Plummer Park, in the City of West Hollywood. But we are now online.
We ask a $5.00 donation, but none are turned away for lack of funds. Go to the "Donate" page on this website, or send us a check at our mailing address. Please note that this is a mailing address, not the physical location of the workshop: It's online. The workshops are usually conducted in English.
We are happy to work with your SCA group to present a workshop or panel. If the Saturday meeting time is inconvenient for your group, we may be able to arrange a different time for your group to facilitate your own workshop.
Our goal in any workshop is to create a safe space in which to help identify the signs of sexual compulsion, and to discuss and share what works best in our recovery. We try to have helpful readings and experienced SCA members facilitate workshops. These workshops are to help orient and retain those new to the Fellowship of SCA; for those seeking a breakthrough in their recovery from compulsive sexual behavior; and they are to help other members move forward in staying sexually sober, through working the Twelve Steps of SCA and using the other Tools of the Program.
Download Flyer: click here