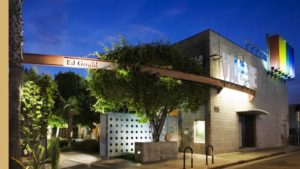 Each meeting should elect and send a representative to our monthly meeting on the third Saturday of each month.
If your meeting does not have a representative, this is a great opportunity to step up and be of service.  Add your voice to the discussion and carry the message back to your individual meetings.
Highlights from November meeting:
Meeting donations to intergroup are slightly below our 2018 target.  Each meeting's Treasurer can forward funds over their prudent reserve to Intergroup.

We will be voting on our 2019 fiscal year budget at the December meeting.

We will be voting on our ISO reps at the December meeting.

Intergroup reps are reviewing an updated version of our literature "Early days of SCA in Los Angeles and Orange County".  If you are interested in offering feedback see your rep or contact intergroup.
Our next workshop, The Positive Side of the Plan, will be on December 1st in Long Beach, 11:15am – 12:30pm.  The location is 600-1/2 Redondo Avenue, Long Beach, CA 90804, above the pet store, in the Atlantic Alano Club. building.   If you are interested in a workshop, please contact Bob L. at workshops@scalosangeles.org

Alexander is currently updating the phone list to have it ready for the 2019 Convention.

The New Year's Eve retreat will be held December 28th – 30th.  Registration is now open.  Please visit the Retreat page on our website to register.

The 2019 SCA LA Convention will take place at Plummer Park in West Hollywood, February 15th – 17th.
Next Meeting is Saturday, December 15th
10:30am – 11:30am
"The Village"
1125 N McCadden Place
Los Angeles, CA 90038