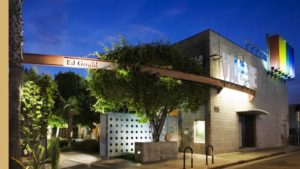 Each meeting should elect and send a representative to our monthly meeting on the third Saturday of each month.
If your meeting does not have a representative, this is a great opportunity to step up and be of service.  Add your voice to the discussion and carry the message back to your individual meetings.
Highlights from July meeting:
We reviewed our digital and physical

outreach efforts

around LA Pride and are looking to extend our outreach. In August we will vote on a budget and timeframe for another digital outreach effort and we are also researching festivals and events in the area to attend.

The expanded Twelve Traditions of SCA pamphlet was distributed as new literature to meeting representatives and is in a 12-month review period before it is officially published.

The first SCA convention fundraiser is our summer pool party on July 28th, followed by our annual movie night on August 18th where we'll be screening Moulin Rouge. Additional details are available on the flyers circulating at meetings.

The SCA Labor Day Retreat is set for August 31st through September 2nd, 2018 and you can

book your spot online.


Individuals can make direct contributions to Intergroup via paypal.  Contact us at intergroup@scalosangeles.org for more details so we can text you the link to make it easy.

Send all meeting changes including, holiday closures to meetings@scalosangeles.org so we can keep the website updated.
Next Meeting is Saturday, August 18th
10:30am – 11:30am
"The Village"
1125 N McCadden Place
Los Angeles, CA 90038