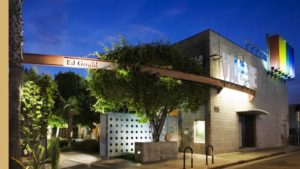 Each meeting should elect and send a representative to our monthly meeting on the third Saturday of each month.
If your meeting does not have a representative, this is a great opportunity to step up and be of service.  Add your voice to the discussion and carry the message back to your individual meetings.
Highlights from April meeting:

Intergroup is operating on a 2018 budget deficit.  We need meetings to forward what they can on a consistent basis in order for us to carry the message of SCA.

Individuals can make direct contributions to Intergroup via paypal.  Contact us at intergroup@scalosangeles.org for more details so we can text you the link to make it easy.

Looking for volunteers for Pride Weekend June 9th & 10th to  staff outreach booth, contact Noel (see phone list) or email outreach@scalosangles.org

Please complete the survey to give us feedback on your meetings and SCA experience.

  Survery

Long Beach will be celebrating the 30th anniversary of one of their meetings on Saturday, April 28, 2018 with a day of workshops and fellowship.

Updated phone list was distributed – See your Intergroup representative for a copy.

Send all meeting changes including, holiday closures to meetings@scalosangeles.org so we can keep the website updated.

June Intergroup meeting will be at Plummer Park

2018 ISO Annual meeting was held in St. Louis April 20th – 22th.
Next Meeting is Saturday May 19th.
10:30am – 11:30am
The Village
1125 N McCadden Place
Los Angeles, CA 90038