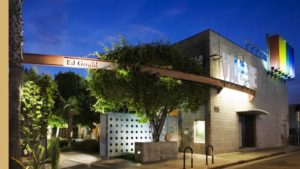 Each meeting should elect and send a representative to our monthly meeting on the third Saturday of each month.
If your meeting does not have a representative, this is a great opportunity to step up and be of service.  Add your voice to the discussion and carry the message back to your individual meetings.
Highlights from February meeting:

Intergroup is operating on a 2018 budget deficit.  We need meetings to forward what they can on a consistent basis in order for us to carry the message of SCA.
Brian M has updated a 2018 outreach letter to the Courts and is currently looking for contact information for alternative sentencing.
We are looking to update a new outreach campaign for West Hollywood Pride for 2018.
Long Beach will be celebrating the 30th anniversary of one of their meetings on Saturday, April 28, 2018 with a day of workshops and fellowship.  More information to follow.
There are some changes coming to literature pricing.  Please refer to the new cost structure and price list which will be provided to by Jeff L at the 2018 convention.
2018 ISO Annual meeting will be held in St. Louis April 20th – 22th.
Next Meeting is Saturday March 17th.
10:30am – 11:30am
The Village
1125 N McCadden Place
Los Angeles, CA 90038