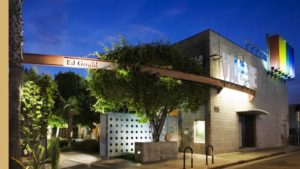 Each meeting should elect and send a representative to our monthly meeting on the third Saturday of each month.
If your meeting does not have a representative, this is a great opportunity to step up and be of service.  Add your voice to the discussion and carry the message back to your individual meetings.
Highlights from May meeting:
Meeting contributions are healthy and ahead of our 2017 budget.
A draft copy of "The Early Days of SCA In Southern California" was distributed to meeting reps for approval by LA Intergroup.  Please have members review for comments.
Outreach at LA Pride is happening.  SCA LA will have our own booth at the Pride festival to help carry the message.  Visit our booth and say hello on June 10th & 11th.
Newcomer workshop will be held at Plummer Park Saturday July 8th.
A draft copy of "The Twelve Traditions of SCA" was distributed by ISO.  This piece of literature will be voted on at the next ISO conference in 2018.
Improvements & additions are being made to our website so send us your feedback or suggestions.
Next Meeting is Saturday June 17th, 10:30am
1125 N McCadden Place
Los Angeles, CA 90038