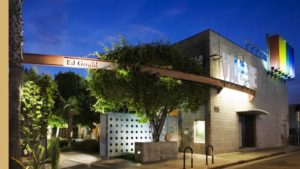 Each meeting should elect and send a representative to our monthly meeting on the third Saturday of each month.
If your meeting does not have a representative, this is a great opportunity to step up and be of service.  Add your voice to the discussion and carry the message back to your individual meetings.
Highlights from June meeting:
Outreach at LA Pride was a success.  Thank you to all who helped at the SCA booth.


Individuals can make direct contributions to Intergroup via paypal.  Contact us at intergroup@scalosangeles.org for more details so we can text you the link to make it easy.

Send all meeting changes including, holiday closures to meetings@scalosangeles.org so we can keep the website updated.

2018 ISO Annual meeting was held in St. Louis April 20th – 22th.
Next Meeting is Saturday July 21st.
10:30am – 11:30am
"The Village"
1125 N McCadden Place
Los Angeles, CA 90038
Next Meeting is Saturday June 16th.
10:30am – 11:30am
Plummer Park
7737 Santa Monica Blvd
West Hollywood, CA 90046