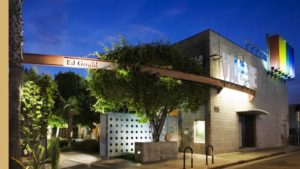 Each meeting should elect and send a representative to our monthly meeting on the third Saturday of each month.
If your meeting does not have a representative, this is a great opportunity to step up and be of service.  Add your voice to the discussion and carry the message back to your individual meetings.
Highlights from November meeting:

New Year's retreat registration is now open.
Our next workshop is scheduled January 13, 2018.   The topic is to be determined.  If you are interested in facilitating a workshop please email Bob L. at workshops@scalosangeles.org.
Intergroup has approved two new pieces of Literature for distribution in Los Angeles.  "For Atheists or Agnostics in SCA" & "The Early Days in Southern CA" will be available on our literature page.   At next month's meeting, we will be discussing another new piece of literature "Meetings" so please have your meetings or individual members offer feedback.  You can now review these items at scalosangeles.org/lit-dev
We encourage each meeting to forward funds over your prudent reserve to intergroup on a monthly basis to help carry the message.  If you have any questions about donating to intergroup email us at intergroup@scalosangeles.org
Gary S. is trying to find people interested in outreach to corporate HR departments as well as professionals to help carry the message.  Contact Gary at outreach@scalosangeles.org
Our 2018 Los Angeles Convention will be Presidents' Day weekend: February 16th – 18th.
2018 ISO Annual meeting will be held in St. Louis April 20th – 22th.
Next Meeting is Saturday December 16th.
10:30am – 11:30am
LGBT Village
1125 N McCadden Place
Los Angeles, CA 90038