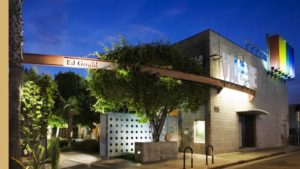 Each meeting should elect and send a representative to our monthly meeting on the third Saturday of each month.
If your meeting does not have a representative, this is a great opportunity to step up and be of service.  Add your voice to the discussion and carry the message back to your individual meetings.
Highlights from September meeting:

Donations to Intergroup can be made via paypal on our Intergroup page or by sending a check to our mailing address.  Checks should be payable to "Los Angeles Intergroup of Sexual Compulsives Anonymous".
Gary S  (H.I.P) reported on recent outreach to recovery houses and professionals in the Riverside, Corona and San Bernardino areas.
Brian M (legal outreach) is currently working on a letter to courts in Los Angeles area.  We are continuing our efforts to answer calls directly with the phone line rather than returning calls from voicemails.  We also want to reach out to the Pasadena meeting to improve contacts with members sent by the courts.
Los Angeles SCA literature can be ordered directly through Intergroup's Literature Distribution contact, Jeff L.  Send an email to scalosangeles@yahoo.com if you do not have Jeff's contact information.
Our next workshop is scheduled November 11, 2017.   It will be an introductory workshop for newcomers and those sent to meetings by the courts.
Newcomer meeting on Wednesday Sept 20th could use some extra support from fellowship if you can attend.  7:30pm – 8:30pm @ Village.
Literature development needs support and would like to vote on "For Atheists or Agnostics in SCA" & "The early days in Southern CA"  at next month's meeting so please have your meetings or individual members offer feedback.  You can now review these items at scalosangeles.org/lit-dev
SCA-Recovery.org (SCA's international website) will update to a new version in October 2017.
2018's ISO Conference will be held in St. Louis April 20-22, 2018.  We will be voting on "The Twelve Traditions of SCA".  Please read and offer feedback.
Our 2018 Los Angeles Convention will be Presidents' Day weekend: February 16th – 18th.  There will be a Halloween party on Saturday October 21st.  Listen for announcement at meetings.
Our New Year's Retreat registration will be opening soon.
There will be a new Thursday night meeting starting on October 5th at the Fairfax Senior Center from 7pm – 8pm.
Next Meeting is Saturday October 21st.
10:30am – 11:30am
LGBT Village
1125 N McCadden Place
Los Angeles, CA 90038