STEP 12  – Having had a spiritual awakening as the result of these steps, we tried to carry this message to sexually compulsive people and to practice these principles in all our affairs.
***  We are currently looking for volunteers to assist with outreach at our LA PRIDE booth June 9th & June 10th.  Please contact Noel or email us at outreach@scalosangeles.org  ****
Here are our contacts for our 12 Step outreach committees:
Gary S. – Hospital, Institutions and Professionals
Brian M. – Legal/Court members
Noel F. – Public Information
This was our latest outreach campaign which we debuted at LA Pride 2017.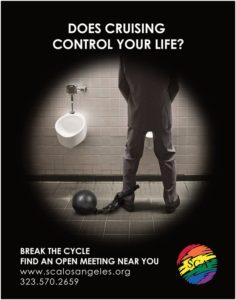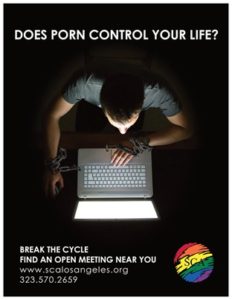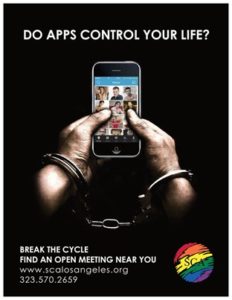 SCA-LA is always looking for volunteers to help carry the message.
Please contact your meeting's Intergroup rep or email us at outreach@scalosangeles.org.