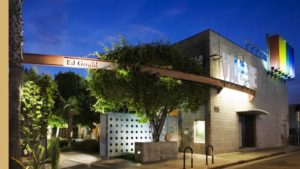 Each meeting should elect and send a representative to our monthly meeting on the third Saturday of each month.
If your meeting does not have a representative, this is a great opportunity to step up and be of service.  Add your voice to the discussion and carry the message back to your individual meetings.
Highlights from June meeting:
Thank you to Evan for joining Intergroup as our new recording Secretary!!  We are always looking for new members to join in the service for the fellowship.

Meeting donations to Intergroup are well off our budgeted target.  Without the financial support of the fellowship, we can not perform the community outreach to the addict who still suffers.  Please forward contributions over your meeting's prudent reserve consistently to Intergroup or start collecting additional 7th traditions exclusively for Intergroup.

We also accept direct donations from individuals via paypal.

An updated outreach letter is being sent to the Los Angeles Superior Court Judges to bring awareness of our 12-step program.

Our outreach booth at LA Pride was a success.  SCA's booth was part of "Pride on the Boulevard" which had us on Santa Monica Blvd. outside of the paid festival.  This gave us greater access to the community to start a dialogue around sex addiction.

If you are interested in a workshop, please contact Bob L. at workshops@scalosangeles.org

There is a new 7:30pm Thursday evening meeting in Hollywood.  Please support if possible.

Intergroup is currently reviewing an updated version of literature highlighting the history of SCA in Los Angeles and Orange County.
Next Meeting is Saturday, July 20th – 10:30am