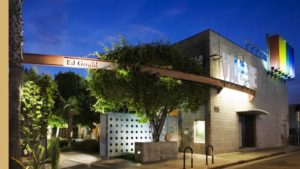 Each meeting should elect and send a representative to our monthly meeting on the third Saturday of each month.
If your meeting does not have a representative, this is a great opportunity to step up and be of service.  Add your voice to the discussion and carry the message back to your individual meetings.
Highlights from May meeting:
Intergroup is still looking for members to fill open positions that are operationally vital to the fellowship.

ISO reps returned from Chicago.  There is a summary for ISO in the latest news section.  ISO will be in New York City for 2020.


An updated outreach letter is being sent to the courts before Summer 2019.

SCA LA will be hosting an outreach booth at LA Pride again this year.  We are looking for volunteers to help carry the message Pride weekend June 8th & 9th, 12pm -7pm.  SCA's booth will be part of "Pride on the Boulevard" which will be outside of the paid festival on Santa Monica Blvd. between San Vicente & Robertson. If you are interested in volunteering email us at outreach@scalosangeles.org

If you are interested in a workshop, please contact Bob L. at workshops@scalosangeles.org


If your meeting is struggling, try hosting a workshop or updating your format to peek the interest of the fellowship.

There is a new Thursday evening meeting in Hollywood.

Intergroup is currently reviewing an updated version of literature highlighting the history of SCA in Los Angeles and Orange County.
Next Meeting is Saturday, June 15th – 10:30am
"The Village"
1125 N McCadden Place
Los Angeles, CA 90038