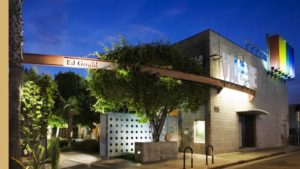 Each meeting should elect and send a representative to our monthly meeting on the third Saturday of each month.
If your meeting does not have a representative, this is a great opportunity to step up and be of service.  Add your voice to the discussion and carry the message back to your individual meetings.
Highlights from August meeting:
We are still projecting a budget shortfall from meeting donations.  Rents are going up and it's affecting cash flow to Intergroup.  Our Treasurer is encouraging members to donate on their own to Intergroup to help us.   One suggestion is to set up monthly recurring donation to Intergroup via pal for only $5 a month.  It's equivalent to $1.25 a week and it would make a significant impact for just a small amount each month.  It takes less than five minutes to set up on our intergroup page on the website.
We currently don't have any workshops scheduled.  If anyone is interested in setting one up, maybe even at your weekly meeting, contact Bob L. workshops@scalosangeles.org
ISO is asking each member to participate in the SCA fellowship inventory survey which will be available SEP & OCT.  The survey will be online, anonymous and can take about 15-20 mins.  Listen for upcoming announcements at your meetings.
Jeff L has restocked all SCA chips for meetings so if you need any please contact him at literature@scalosangeles.org
We have a few more slots available for the Labor Day weekend retreat.  More information is available on the retreat page or contact Doyle.  There will only be 4 more retreats at this current location and the committee will be looking for a new location for 2021.
Convention committee is also working on a feedback survey for workshop suggestions.
We are working on adding some Spanish language pages to our website.
Next Meeting is Saturday, September 21st – 10:30am