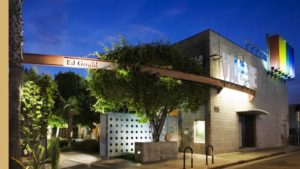 Each meeting should elect and send a representative to our monthly meeting on the third Saturday of each month.
If your meeting does not have a representative, this is a great opportunity to step up and be of service.  Add your voice to the discussion and carry the message back to your individual meetings.  Questions to intergroup can be sent to intergroup@scalos angeles.org.

Highlights from November meeting:
We are projecting a close to break even point this calendar year.  Donations from meetings are still below target.  However, as we typically do, our spending is prudent and limited.  At the December meeting we will be voting on next year's 2020 budget.


Intergroup is self supporting relying on the generosity of our fellowship.  One suggestion is for members of the fellowship to set up a monthly recurring donation to Intergroup via pal for only $5 a month.  It's equivalent to $1.25 a week and it would make a significant impact for just a small amount each month.  It takes less than five minutes to set up on our intergroup page on the website.

We currently don't have any workshops scheduled.  If anyone is interested in setting one up, maybe even at your weekly meeting, contact Bob L. workshops@scalosangeles.org.

A new piece of literature, "Signs of Recovery" has been given to your meeting reps for review and will be voted on at the December meeting.  You can also access it by clicking here.

The annual ISO meeting will take place in New York City from April 17 – 19, 2020.


Our outreach to Los Angeles Courts is still underway with another batch of letters recently mailed.  If anyone sent by the courts or others have questions please refer to our website's court page.

We are also beginning outreach to therapists and professionals to encourage people to visit a local meetings to find out if SCA's program of recovery is right for them.

Registration for the December year-end retreat is now open.  Single rooms are sold out!  There will only be 3 more retreats at this current location and the committee is looking for a new location for 2021.
Next Meeting is Saturday, December 21st – 10:30am