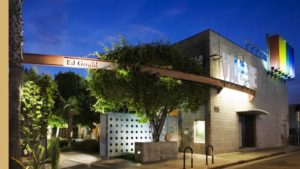 Each meeting should elect and send a representative to our monthly meeting on the third Saturday of each month.
If your meeting does not have a representative, this is a great opportunity to step up and be of service.  Add your voice to the discussion and carry the message back to your individual meetings.  Questions to intergroup can be sent to intergroup@scalos angeles.org.

Highlights from June meeting:
All SCA Los Angeles area meetings will take place via Zoom video for the foreseeable future.  You can use your computer, laptop, smart phone or telephone.  More information is available at scalosangeles.org/covid-19.  Some meetings may return to locations using physical distancing in July.


Intergroup is centralizing the court signature process to make it easier and more efficient.  Meeting secretaries should email court@scalosangeles.org after each meeting with a list of those approved for a court signature.  Court members will send their forms to the same email address after all meeting slots have been full and we will provide signatures.

A new Spanish speaking meeting started this week at 10am Sunday mornings.  We are trying to add Spanish language pages to the website as well.

Congratulations to Intergroup's  new fellowship social coordinator, Jerry J.


To make it easier for members to donate a 7th tradition, we now have a donate page on the website scalosangeles.org/donate



We currently don't have any workshops scheduled.  If anyone is interested in setting one up via zoom, maybe even at your weekly meeting, contact Bob L. workshops@scalosangeles.org.

The annual ISO meeting was completed via zoom  April 17 – 19, 2020.  Next year's meeting is scheduled for Spring 2021 in Atlanta.  For a review go to scalosangeles.org/2020iso

We are also beginning outreach to therapists and professionals to encourage people to visit a local meetings to find out if SCA's program of recovery is right for them.

If you are interested in assisting with the development of new literature, please contact Gary S. via email, sca.iso.inreach@gmail.com
Next Meeting is Saturday, July 18th 11:00am via Zoom.

The Village at the LGBT Center
1125 N. McCadden Place,
Los Angeles, CA 90038